Joseph Kahn

Joseph Kahn, an award winning director of commercials, music videos, and feature films came to Janmedia seeking greater reach through creating a web presence. Although Joseph was extremely well esteemed throughout the industry, he was looking for an effective way to share his selected portfolio with a larger audience, seeking to display the breadth of his work in a sleek and interactive manner.

Working aggressively, Janmedia quickly assembled a creative team consisting of a project manager, lead analyst, and a creative director to spearhead all phases of development. The first step was to design a brand mark that adequately represented the client and to effectively address his style of new media related work.

The web development process included the custom creation of a Flash introduction to quickly familiarize the end user with the client through a rapid introduction to some of Joseph's more recognized work. The interface while rife with artistic expression remained grounded in best practices of usability, making it easy for individuals to traverse the digital portfolio seamlessly.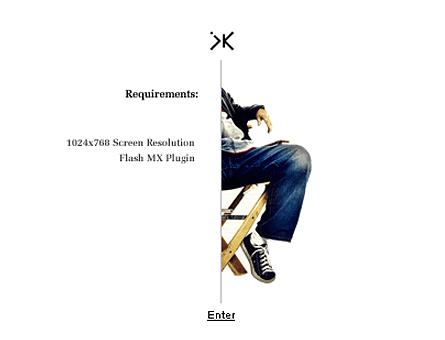 Through the use of Janmedia's Rainforest® Media Server technology the entire site including all Flash elements are dynamic, allowing for the client to upload new videos and commercials easily. The system utilizes XML-Flash Video integration to allow the upload of diverse rich media content via the web based administration console.
Through the collaboration of creative and development teams, Janmedia was able to produce an Addy Award winning web system for the client, successfully bringing Joseph's digital portfolio to a much larger audience. The final product currently allows fans, artists, and interested potential employers have the ability to view Joseph's selected works and learn more about the very talented director. This project was also very fulfilling for the Janmedia staff involved as it allowed our creative talent on both ends of the design and technology spectrum to truly display their collective dexterity.